10 Plants that will Wow Kids at School
10 Plants that will Wow Kids at School

Engaging children with nature is so important, teaching them how vital plants are in our lives and how fascinating they are is a joy.
Teaching and showing them these plants is sure to get their brains going.
Pitcher plants are seriously cool -  not least because of the way they look.
These plants get their nutrition from catching insects.
They are found in the wild in North and South America. They are shaped like jugs, bowls, or trumpets, with a lipped lid that moves.
The nectar attracts insects to the plant.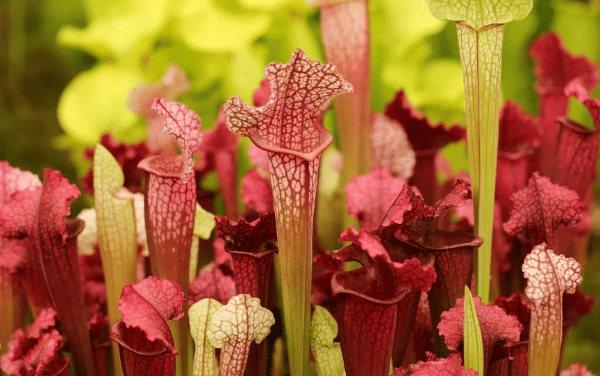 Once the insect is trapped on the sticky liquid the falls into the digestive juices, they cannot escape.
If you are looking for some slightly different plants to wow kids at school, then look no further.
Lithops, or living stones, are cheeky looking plants with a distinctive appearance.
They are succulents but look like rocks, in colours ranging from grey, green, blue and pinks.
They are small and slow growing and very easy to care for.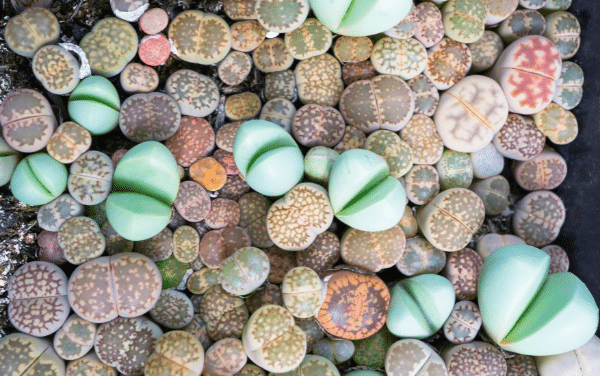 They're sure to make the kids laugh with their strange form.
Another collection of plants to wow kids at school is the cactus.
It's wise to keep kids away from spiky cactuses, but showing them different types will fascinate them.
Bunny ears cactus is a unique looking plant with rounded sections that resemble bunny ears.
They are low maintenance houseplants, and though they may look funny they're still covered with spines!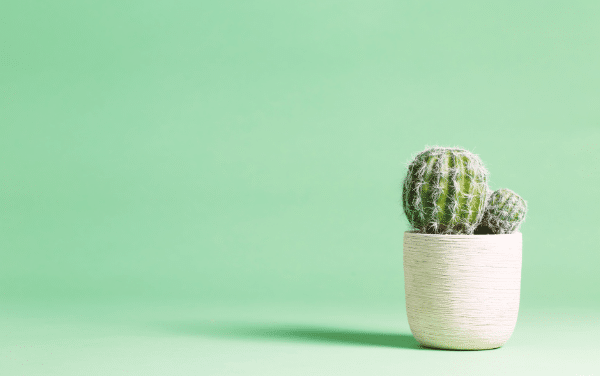 Wear gloves if handling them and of course, always supervise children when tending to these cacti, to avoid any upset.
Another carnivorous plant that never fails to wow kids is the Venus flytrap.
The toothy jaws open and shut to trap their prey, insects.
It does this because they have sensitive hairs that can sense the movement – truly fascinating.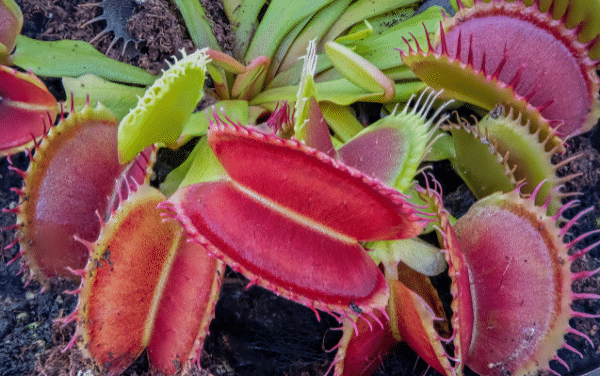 Another group of plants sure to wow kids at school are snapdragons. Snapdragons are super fun.
They are vibrant plants that will add a burst of colour to their gardens, however they have a hidden speciality.
If you pinch the blossom, it makes the dragons mouth open.
These blossoms may look pretty but they'll resemble a fiery dragon.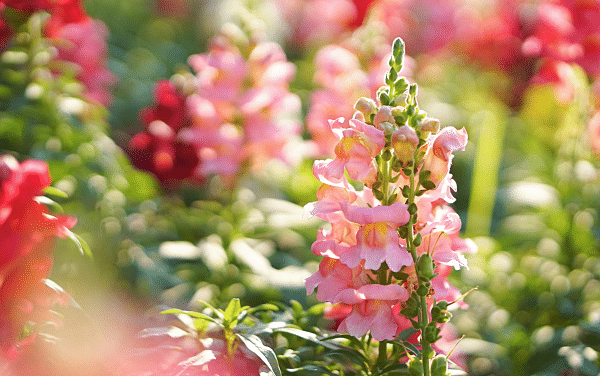 Also, the seed heads of snapdragons look like skulls too, which is interesting to see.
Nasturtiums are a curious plant for kids to learn about because they have many uses in the garden.
They are incredibly easy to grow, so kids can be rewarded with vibrant orange blooms.
As well as this, they're great to teach children about sacrificial crops. This flower is used to attract slugs and protect other plants.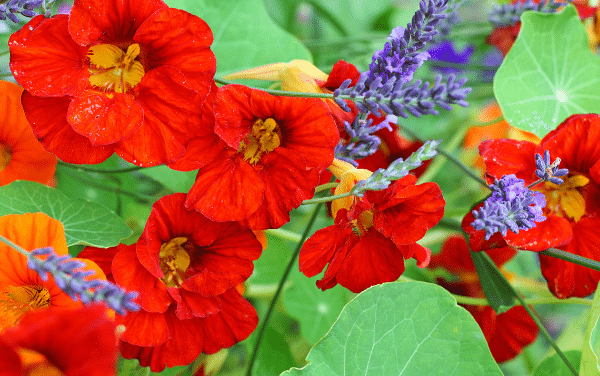 Nasturtiums are also edible so kids can pick them and add them to sandwiches for a peppery taste.
They may be a common plant for kids to grow, but they are good plants to wow kids in the school garden.
However, they will be 'wowed' when they see gigantic sunflowers like 'Giraffe' that grow up to 5m tall!
The seeds can be sown from March to May.
The flowers can then last through summer and into autumn.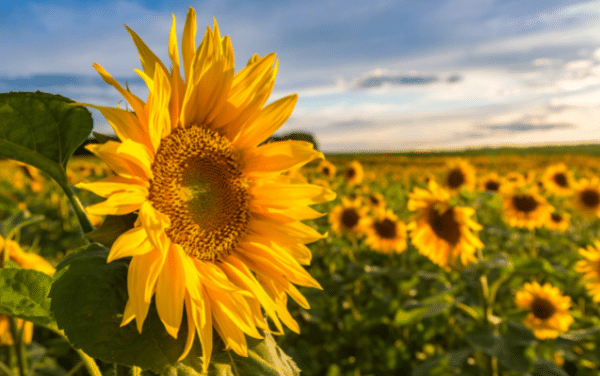 Also, the sunflower seeds can make for a delicious healthy snack.
Bunny tails is an ornamental grass with soft textured flowers.
The fluffy flower-heads are sure to interest kids with the soft feeling.
They are great as cut flowers too, so kids can bring them indoors to enjoy their texture within the home.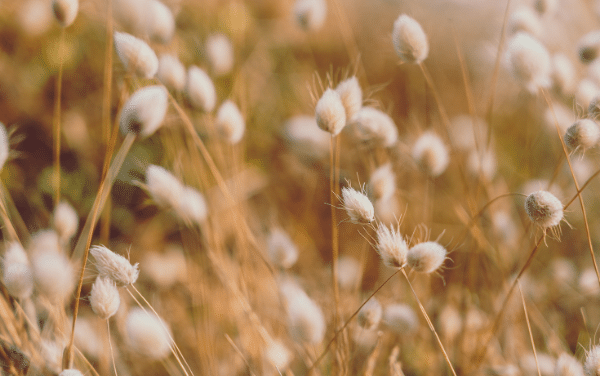 Physalis alkekengi is also known as the Chinese lantern plant.
They have yellow bell-shaped flowers which usually appear around July time. These then disappear to form small little green pods. This is then followed by orange lanterns which hold the red berries.
These lanterns are on the plant throughout autumn.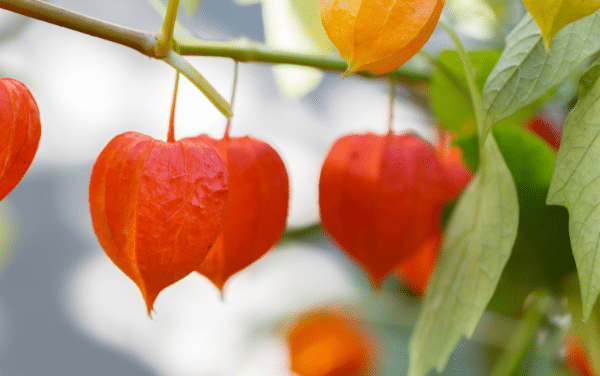 This makes them perfect for giving a spooky appearance in time for Halloween.
The dark maroon flowers of this cosmos may not look the most bright and exciting, but the fragrance is sure to be a winner.
The bowl-shaped flowers have a distinctive chocolatey smell which is sure to go down well with the kids.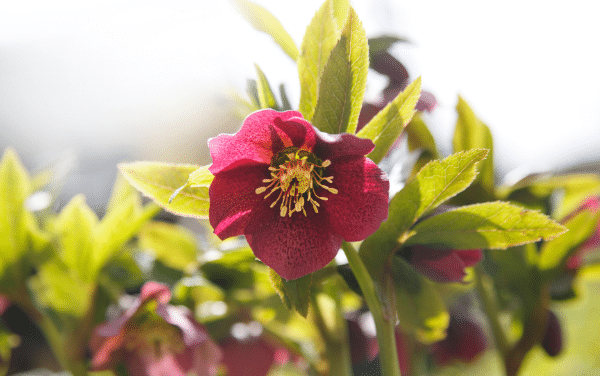 Plants and nature are fascinating, so get the kids' imaginations running wild with these plants that you can teach them about or bring in for a show and tell. They're sure to be inspired by the natural world. What are some of your favourite plants that make you go 'WOW'? Let us know in the comments or over on Facebook, Instagram, or Twitter.