10 best plants for kids to grow
Over here at Cultivation Street, we've compiled a list of the ten best plants for kids to grow. If your garden is missing a smaller helping hand then what better place to start?
Gardening with children shouldn't have to be complicated, but knowing where to start can be daunting. Getting kids involved with growing can be a great way for them get their hands dirty. It can also get them interested in the world around them
These ten different plants will be a great first step on any kid's journey to growing and gardening. Plus, they come in all different shapes and sizes, so there is something for everyone. Result.
Radishes are a super quick and easy plant to grow. They can be sown continuously throughout the summer. They're speedy growers too! That means kids won't need to wait too long to see the results.
They'll be able to see and taste them in no time.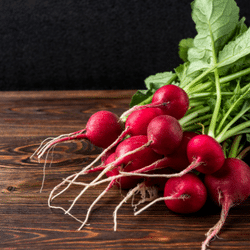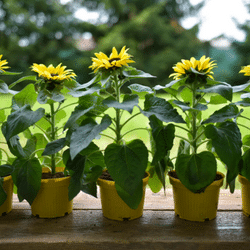 Sunflowers are great plants for kids.
It's for good reason too! These flowers can be sown indoors then planted outside. They will quickly grow and can soon tower over the little ones. If you're stuck on what to try, there are loads of different types.
'Little Dorrit' are lovely if you're after something smaller. Whilst 'Giraffe' is on the taller side and grows up to 5m tall!
Once flowering is done, the seeds can be saved for planting, or watch as birds enjoy eating the seeds in the garden.
The botanical term is Stachys byzantina but it is commonly known as lamb's ears.
It has a furry texture and greeny-grey leaves that will be interesting for kids to look at and enjoy
The wool like leaves are a fantastic addition to a sensory garden.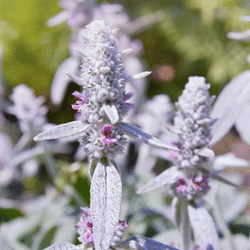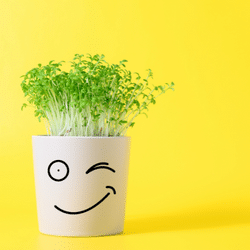 You can't go wrong with growing cress. You can even do it on the windowsill at home.
Get the kids to sprinkle the cress seeds on some wet cotton wool of paper towels. Them make sure to place them somewhere warm with lots of light.
Soon your seeds will germinate. Then they can be snipped off and placed into tasty sandwiches!
These are a great projects for kids to get involved in. They may take a little longer but kids will enjoy watching them grow.
Start off by sowing seeds in April or May indoors or in a greenhouse then plant them outside in May or June. Kids will watch in awe as over the next few months huge leaves begin to grow. Large fruit will appear and turn from green to bright orange.
Ready for harvesting in October, kids will love carving and using them in delicious dishes.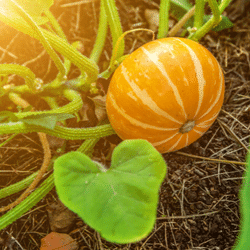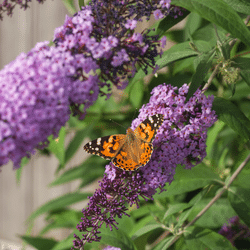 If the kids have a separate section of the garden, planting up a butterfly bush is sure to be a winner.
Through summer the blooms will attract bees and butterflies, so the kids can sit and spot which pollinators are visiting.
Peas are great plants for kids to grow.
There's nothing like picking fresh peas and eating them straight off the plant for that deliciously sweet taste.
Sow seeds from March to July in an open sunny spot. You'll need great drainage. Kids can harvest these throughout summer, so get there quick if you want to serve them with dinner!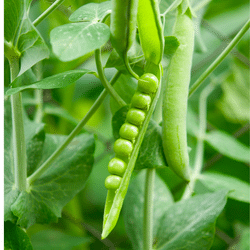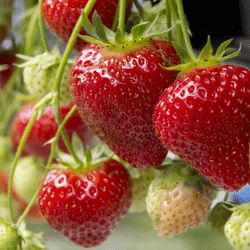 A firm family favourite, strawberries are super easy for kids to grow.
Strawberries are versatile and can be grown in lots of different ways. Hanging baskets, grow bags, or strawberry pots and containers  work really well and are a wonderful summer job. In April plant pot grown plants in place. Make sure to water well and feed with a high potash feed for the best fruits.
Kids will love picking the strawberries to have with ice-cream or lemonade. They're the perfect summer treat.
If your garden needs a splash of colour then these bright blooms are for you.
They are ideal to grow from seeds. Children can enjoy the vibrant orange and yellow blooms. They have a wonderful spicy scent too.
Not only that but they are edible too. If you are looking to be adventurous, pick the petals to add to your sandwiches or salads. They make a fun and colourful addition.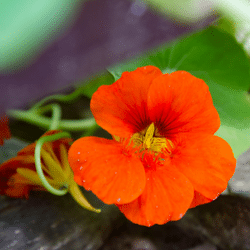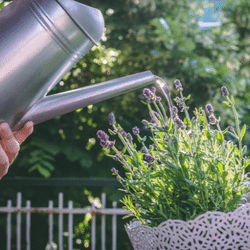 These pretty flowers are an all-round win.
Children can enjoy the blooms and sit watching the bees and the butterflies as they enjoy the purple flowers too. They have a distinctive smell which makes them all the more appealing.
Older children can get involved to shape and prune the lavender so it stays growing compactly and densely.
So there you have it.
Gardening can be a fun hobby for all the family and kids shouldn't be too scared to get involved. Use this list as the building blocks of moving towards the perfect garden - one for the whole family.
But it doesn't have to stop here. We'd love to hear from you.
What do you think are some other great plants for kids to grow. Let us know in the comments or over on Twitter, Facebook or Instagram.