How to make friends through gardening
According to a recent study by the Red Cross in partnership with Co-Op more than nine million adults in the UK are often or always lonely. Could community gardening be the anecdote?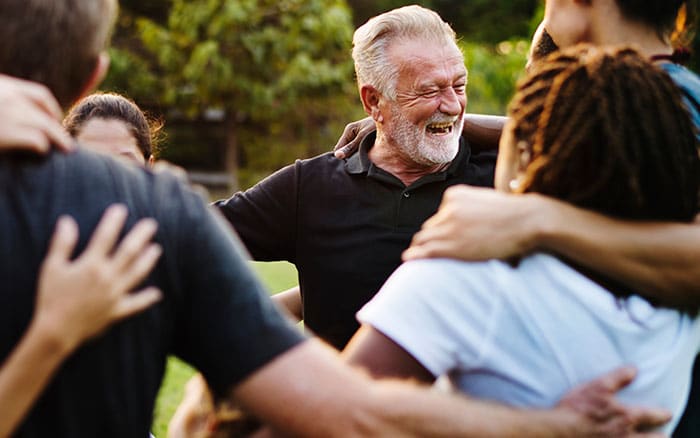 No matter how friendly your school or community is, getting stuck in can be a daunting prospect. That's why we've come up with a few ways to help you out. Implement these into your school or community gardens, and your space will soon become a social hub of happiness and activity. Here are some ways you can get those friendships blooming… 
1. Add a sociable seating area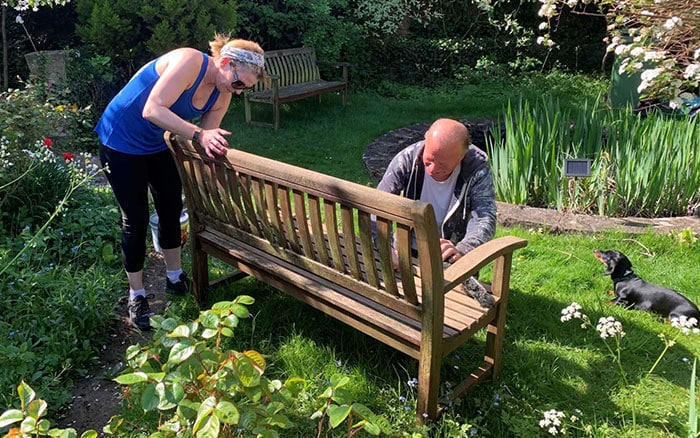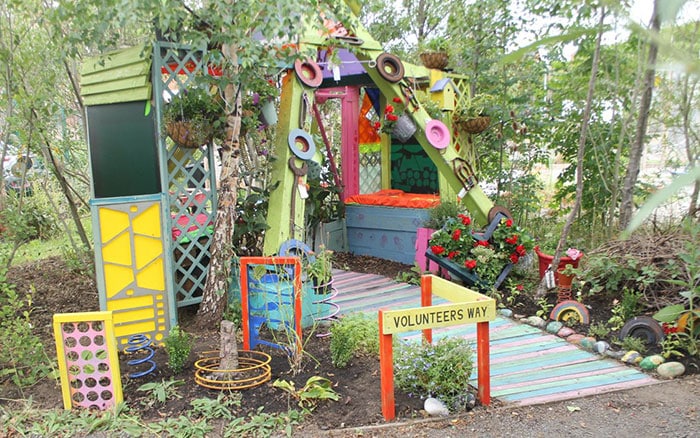 Friendship benches have been popping up all over schools and communities in recent years. The idea is to take a seat when you fancy some company, and anyone who wanders by can approach you to chat. It really can be as simple as just taking a seat. Make sure to place it somewhere that people will be seen, but not feel exposed. 
Or if you're after something more organic, create a dedicated seating area, where volunteers can sit back and relax after a gardening session. Add a fire pit to the centre, and plant pots for decoration.
You could even include some laminated, pre-written question cards to help get conversation flowing. For example: 
What's your favourite thing about the garden? 

What are your hobbies and interests? 

What's your favourite book/song/film?                                                   
The best conversations are question led. So, make sure you ask lots of questions and answer some too!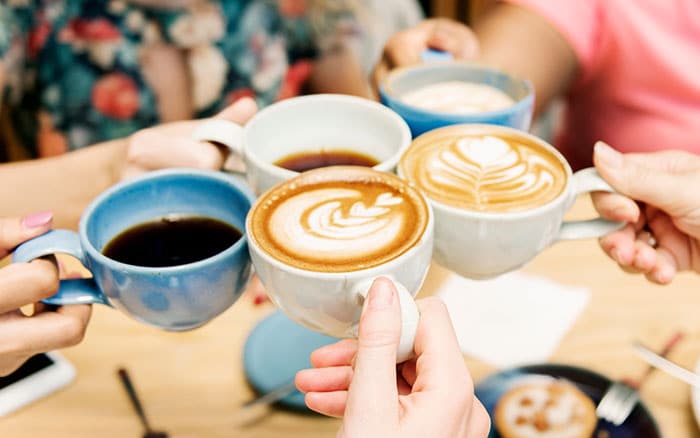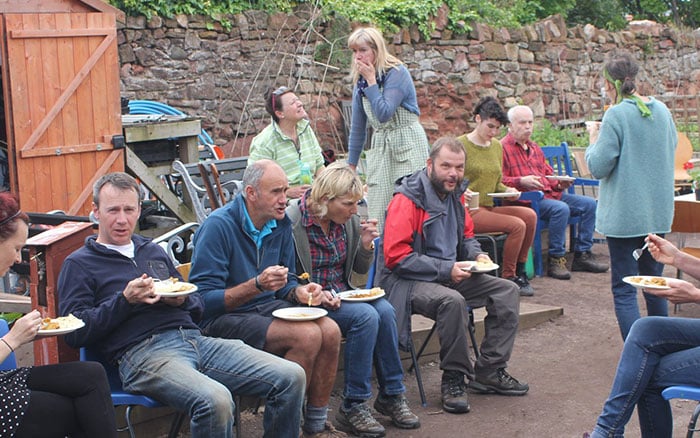 Arrange weekly socials where the whole gardening crew can get together. This might involve:
 A cake and coffee morning, where volunteers bake delicious cakes to share. Or a BBQ to test out some of your delicious, home-grown veggies!

 Hosting board game evenings, where you bring along your favourite game and share it with others. 

For schools, it can be as simple as just setting up a few activities for the kids to enjoy, and letting them get on with it independently. 
When there are other things going on, the pressure of feeling you need to make friends disappears. And as you engage with the others around you, you'll be surprised to see friendships form effortlessly!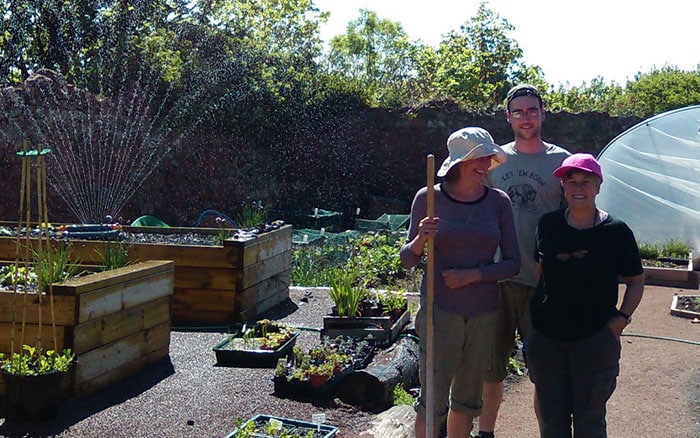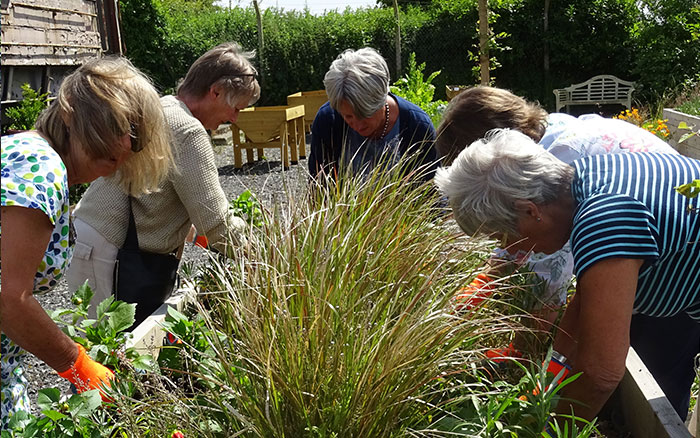 If large groups of people are overwhelming, it can be a good idea to break it down into smaller, more manageable chunks. Consider forming groups, every one to two weeks, and designate tasks to each. For example: 
One group might be responsible for preparing plots for planting...

One group might be responsible for watering...

One group might be responsible for harvesting... 
Every few weeks, mix these groups up so that you get to encounter everyone in the school or community! Plus, rotating tasks in the garden is a great way to keep gardening fresh.
4. Create a mural together…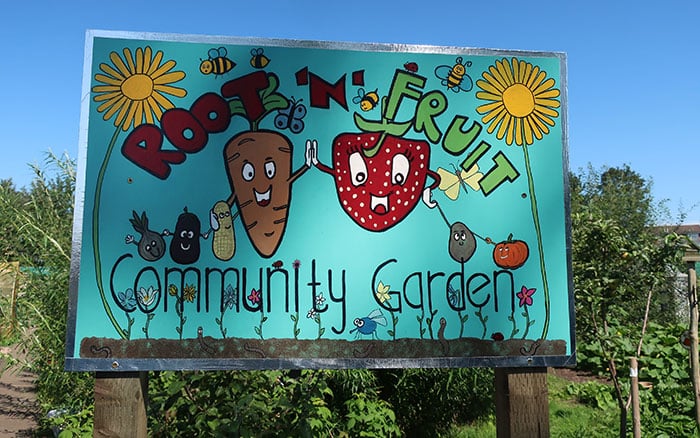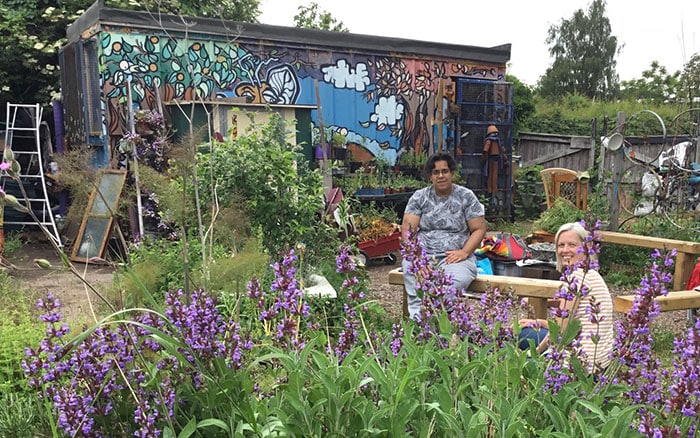 Shared art projects are a great way to portray your own, and get a sense of other's, personalities. Plus, it's a great opportunity to open up conversations, starting with a compliment. Murals in community and school gardens can really give an idea of what you're about. Use bright colours, inspiring quotes, and fun pictures. Here are some ideas: 
Have each member of the community/school garden paint a self-portrait, until there's a mural of you all! 

Paint a mural of the garden that almost blends in, but add some mystical elements to help it stand out, like a rainbow, a smiling sunshine, or fruit and veg faces.

Have each member choose their favourite inspirational quote. It could help to find friends with similar values to yourself. 
School and community gardens are spaces for everyone to enjoy. Plus, they're a great way to meet and mix with new and different people. And remember, the best thing you can do to make new friends, is smile.