How to sow and grow sunflowers UK
Sunflowers are one of the nation's favourite flowers. And it's not hard to see why. Their vast, golden blooms are like slices of sunshine. Plus, their impressive height makes a real statement in the garden. The good news is that annual sunflowers bloom from summer into autumn. And, to enjoy them all summer long, all you need to do is sow sunflower seeds every couple of weeks!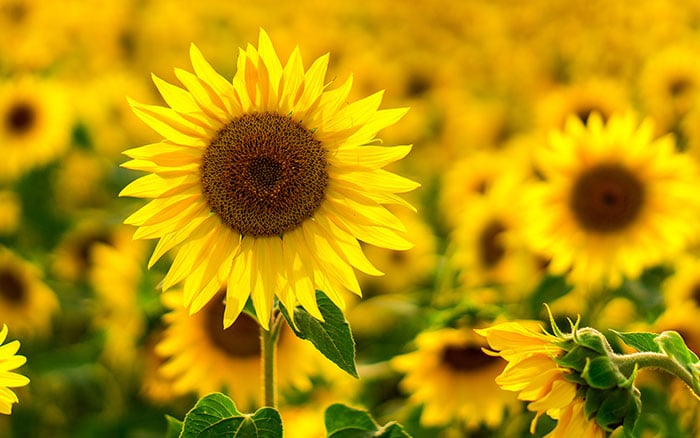 Which are the best sunflower varieties to grow?
Most of us will have a very clear picture of a sunflower in our minds. But, did you know there are more than 70 different varieties to grow? To help you avoid that dreaded choice paralysis, we've listed a few of our favourites to get you started:
Helianthus annuus 'Russian Giant' 

This gorgeous annual boasts a traditional golden bloom from July to September and can reach up to 3 metres high!

Helianthus annuus 'Teddy Bear'

This annual has large pom poms of double yellow and flowers from July to September. It tends to reach a slightly humbler height of 50cm. This is a great, low-pollen choice for any allergy sufferers.

Helianthus annuus 'Lemon Queen'

With its lemon-yellow petals, these sunflowers wow their beholder from July to September. This beautiful bloom grows to around 1.8 metres.
How do you grow Sunflowers?
1. Choose the right spot.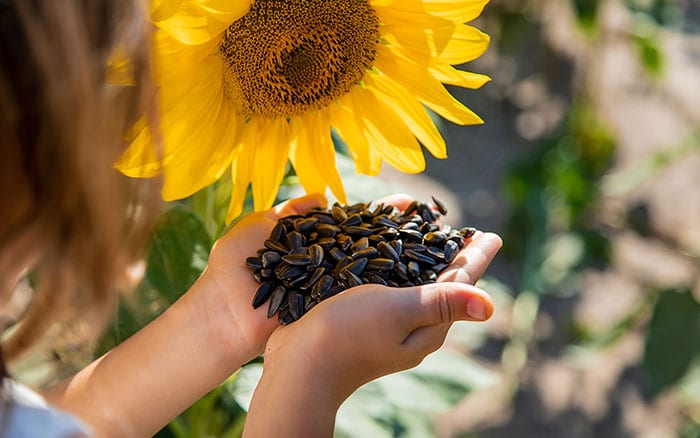 Unsurprisingly, sunflowers like a sunny spot, with a bit of shelter and good soil. Add plenty of well-rotted manure or garden compost before planting where possible. If you'd like to learn more about making your own compost, read our guides here!
You can also grow sunflowers in pots, however, if they're of the taller variety, they might be safer anchored to the ground. After all, some sunflowers can grow as tall as 6 to 10 feet high! The tallest on record in the UK is currently 17 feet…Why not try and beat it?
2. Sow, sow, sow your seeds!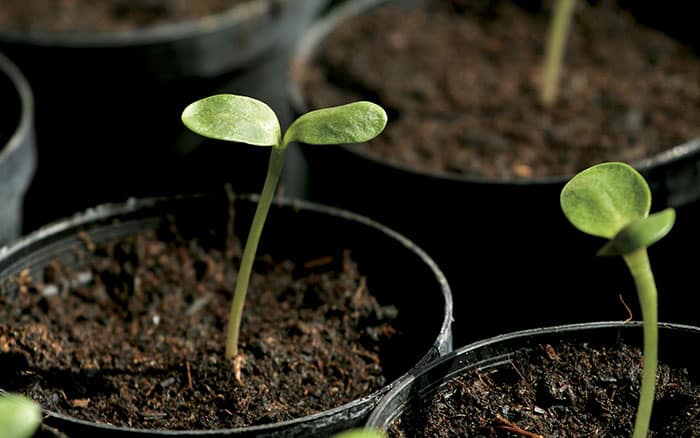 Sunflower seeds can be sown from April to May. And, as mentioned previously, if you'd like continuous blooms, keep sowing every two weeks throughout summer.
For the best results, sow the seeds into individual 10cm pots, filled with peat-free compost. Make sure to push the seed around 1.5cm deep into the compost and give them a splash of water. Next, cover the pots with a clear plastic bag, and place them in a cool – but bright – place to germinate.
3. It's their time in the sun!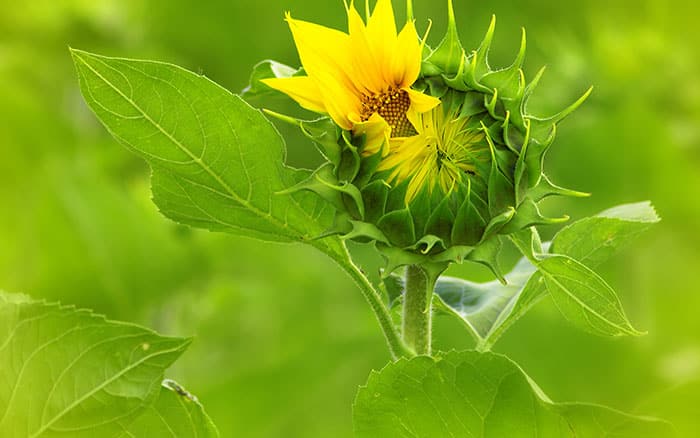 Once the sunflowers have germinated, make sure they're well-watered. They will be ready to plant outside at the end of May, once the frosts are over. You'll need to clear your planting area of weeds first, and then add plenty of organic matter.
When everything's neat and tidy, plant your sunflowers at the same depth as they were in the pot. Keep them well watered and make sure you have a stake for when they grow big and tall! Bamboo canes and even broom handles will do the job.
4. Time for a little TLC!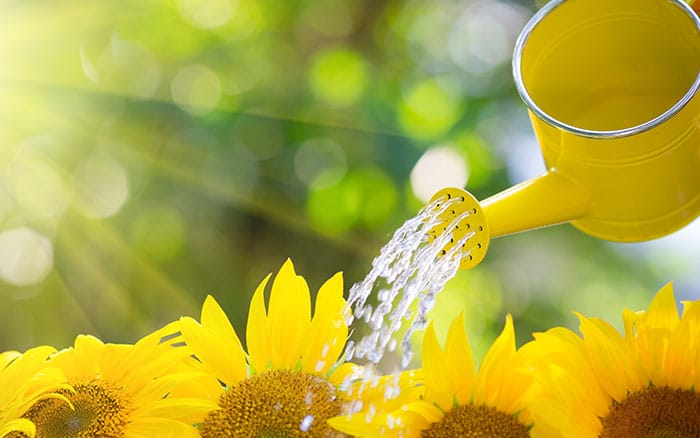 It's important to make sure your sunflowers don't dry out. Annual plants need lots of water. It's also best to give them some tomato feed, just before flowering, to make sure they're nice and strong. Once they've finished flowering, let the birds feast on their seeds. When they're done, pull the entire plant from the ground and put it on your compost heap.
Soon, you should see bursts of sunshine appear on the top of long, elegant stems. And marvel at the sunflower, as it slowly moves throughout the day, to keep its face in the sun!
If you're giving growing your own sunflower a go, show us your progress! We love to see what you're up to.