Kipos Tou Drakon | Their Calliope® Garden Story
Since its launch in 2013, the Cultivation Street campaign has expanded to support hundreds of school and community gardening projects across the UK. It is now a thriving hub for gardeners to share stories, top tips and advice as well as access a plethora of free resources to enhance their gardening projects. For this week's Sunday Blog Share, we take a look at a colourful competition entry from 2018.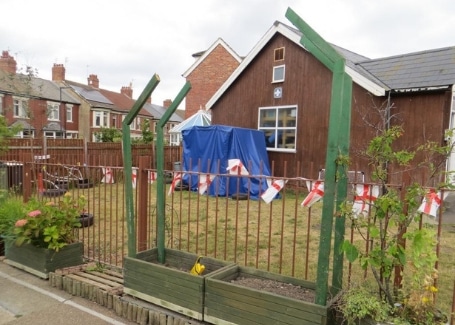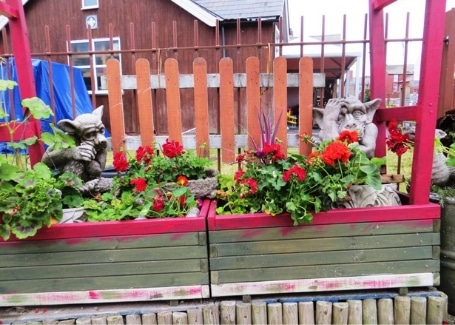 Kipos Tou Drakon (The Dragon's Garden), entered by Michael Kelley
The inspiration for this display came from Greek Mythology, in which Calliope is Greek goddess of music. Materials were chosen to recall the tale of Ladon the serpent-dragon who was killed by Hercules. Planters, statues and old wooden stakes were upcycled to create the display, with the stakes being arranged into an arch and hanging baskets filled with Calliope® geraniums hung from them. The stakes, as well as the planters, were painted a deep fearsome red, giving the display its dragon-like appearance. Kipos Tou Drakon were shortlisted in the Cultivation Street 2018 Calliope® Your Life category.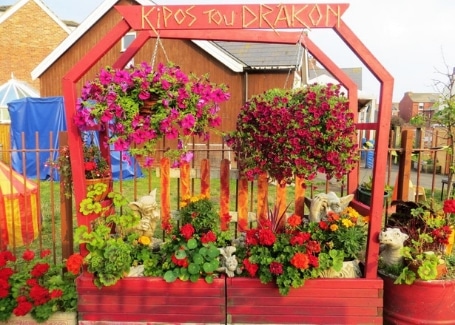 In their own words
"Putting this display together and seeing the positive reactions from people walking by has been a great achievement. There is still more work to be done, but overall it has been great fun and will hopefully continue to contribute to the community spirit."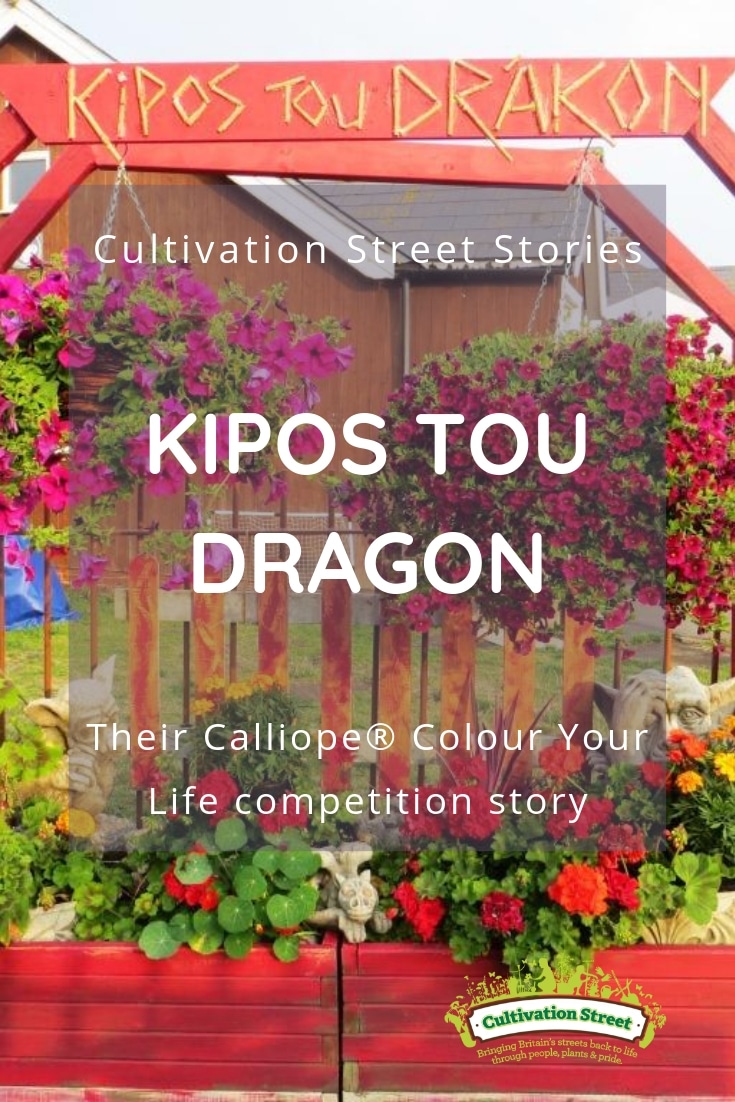 If this story has inspired you to become part of the Cultivation Street campaign, register for free now to take your community gardening project to the next level.
You'll receive an array of free resources, from seed packs, Calliope® plug plants and planting calendars to seasonal newsletters jam-packed with gardening advice, ideas and success stories to whet your gardening appetite. You'll also be given a chance to win big in the annual Cultivation Street competition, which has a staggering £20,000 to giveaway to school and community gardening projects that are changing the lives of people across the UK.