Paint your own pots | Activity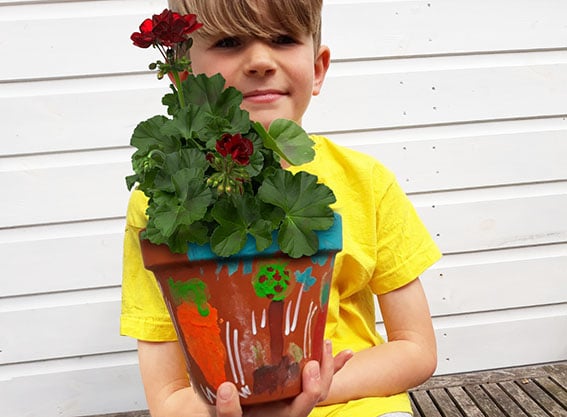 Painting your own set of decorative pots is an imaginative way to display your prized plants!
They add personality and humour to your display and can be painted any colour combination or theme that you like -  a simple activity suitable for any age.
We have put together a flower and ladybird design below to get you started. So, have a go at making your own and dream up your own original design.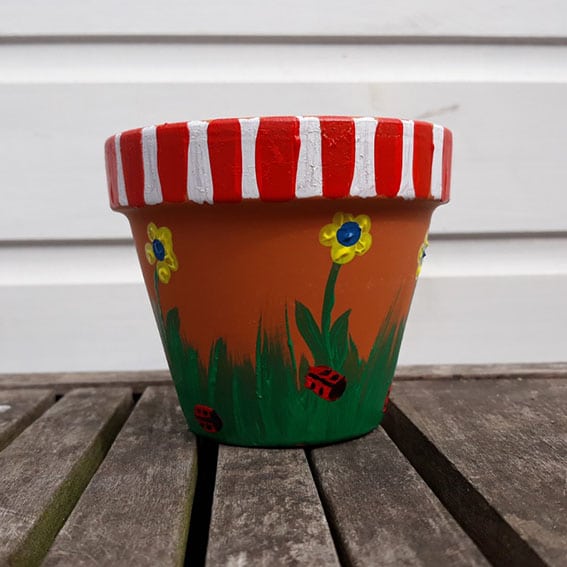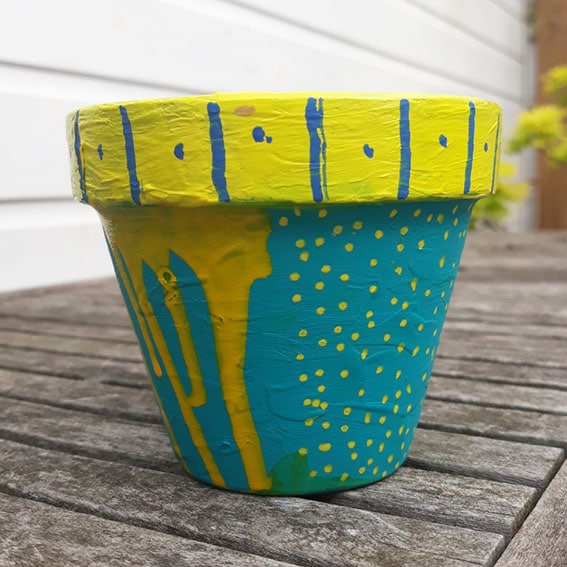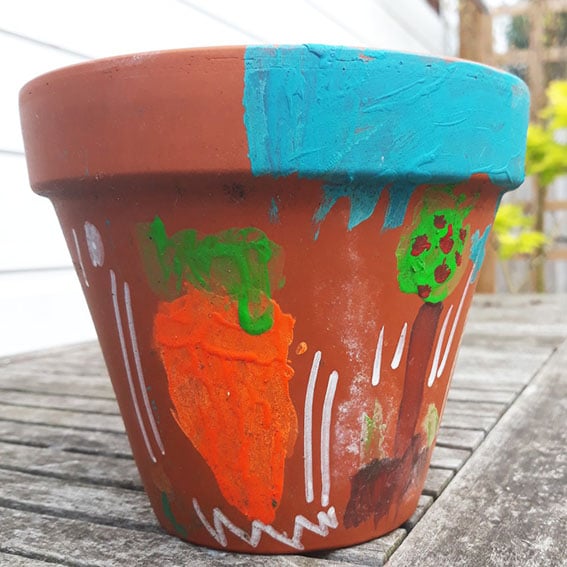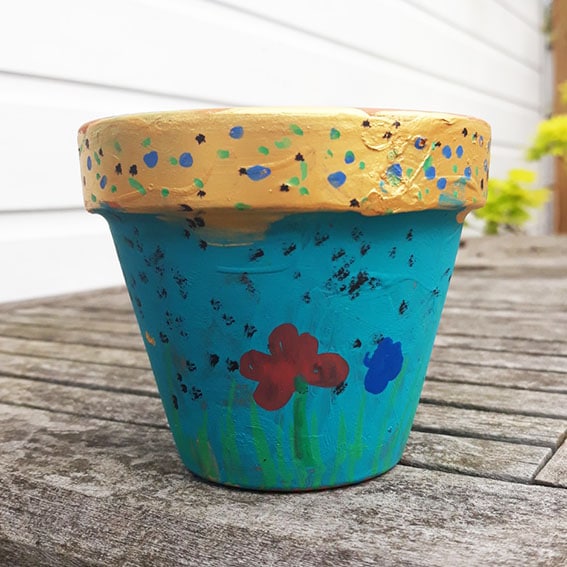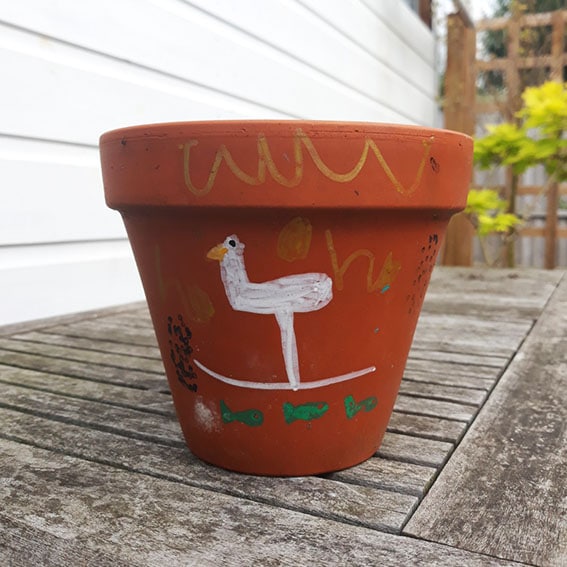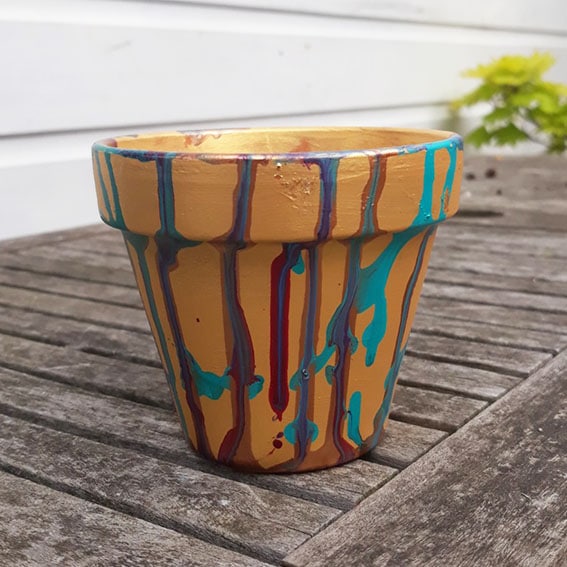 You Will Need
Terracotta pots
Acrylic paints or acrylic paint pens
Paint brushes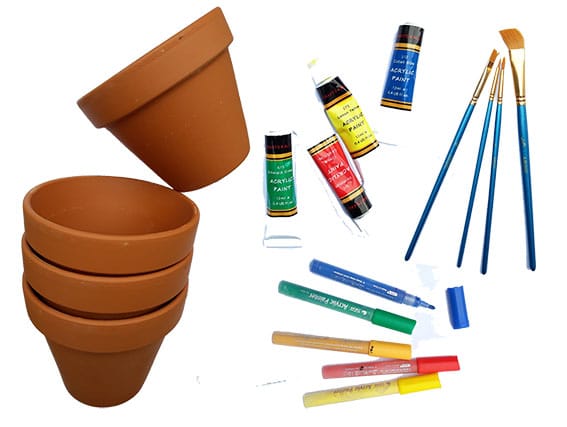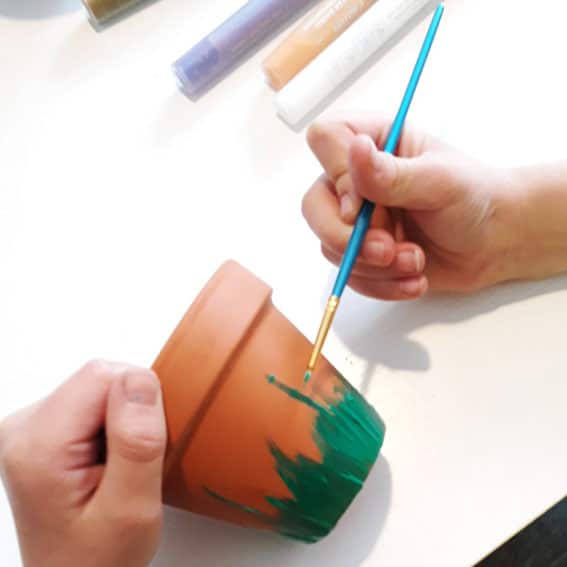 Step 1
Use a brush and green paint to create a grass effect along the bottom edge of the pot. Add some longer strokes for flower stems.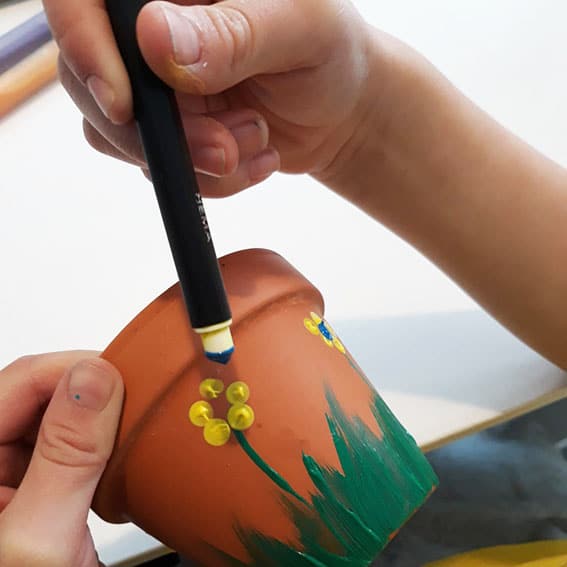 Step 2
Use the blunt end of a pen/pencil dipped in paint to form the petals and centre of the flowers.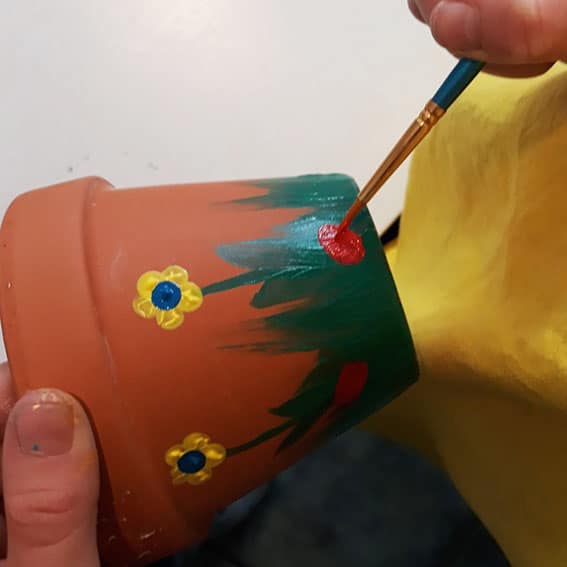 Step 3
Once the grassy area has dried, carefully paint a series of red oval shapes around the pot.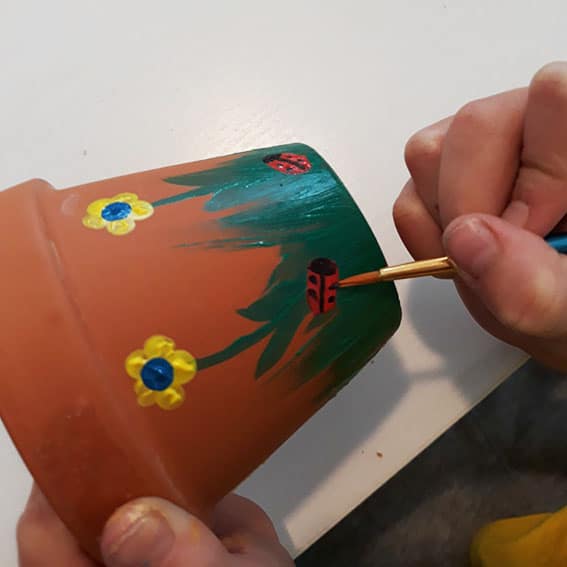 Step 4
Turn the red ovals in to ladybirds by adding a black head, central line and dots.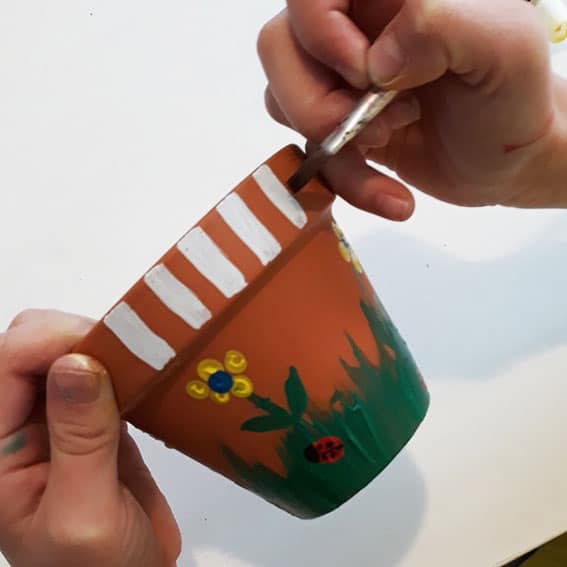 Step 5
Add white stripes around the rim, then add red stripes in between.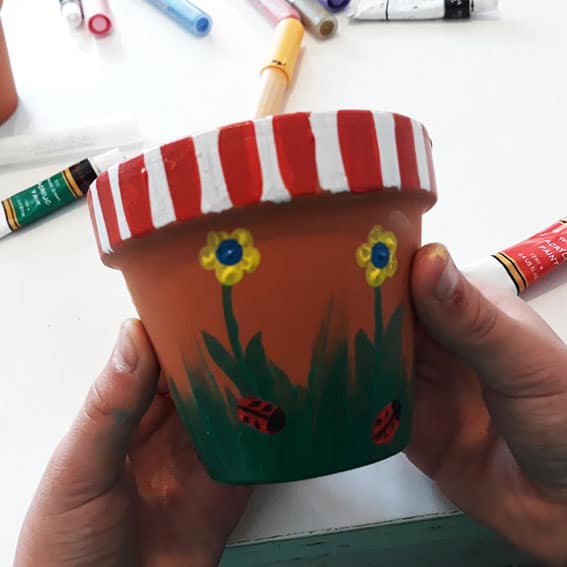 Step 6
You're all done!
You can leave the pot as it is or add a varnish for added weatherproofing

All of our ideas and resources are available to share with your communities and schools for free! If you have enjoyed our Cress Head activity and would like to see more like this, take a look at our Activities section on our blog.