Top three plants that smell like sweets
As the summer holidays creep closer and closer, why not transform your community garden into a place that kids will get stuck in? The best way to do this? Make your school or community garden smell like a sweet shop!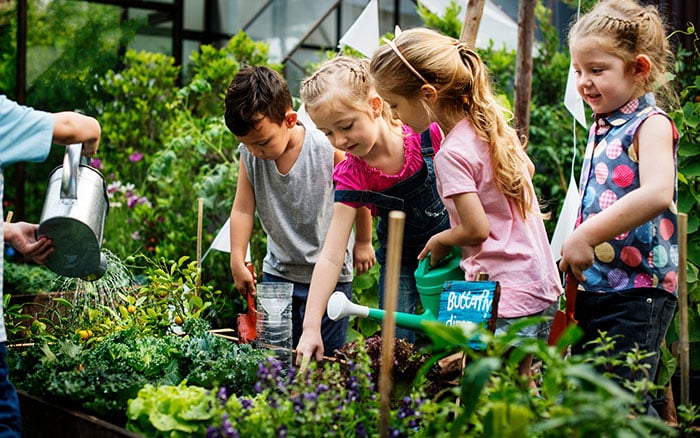 Originally from Mexico and Guatemala, Pineapple sage is a sweet-scented shrub that releases a refreshing pineapple fragrance when you gently squeeze its leaves. Plus, it grows velvety, scarlet flowers towards the end of summer. This makes pineapple sage a pleasure for the eyes, and the nose! Plus, pollinators love it too.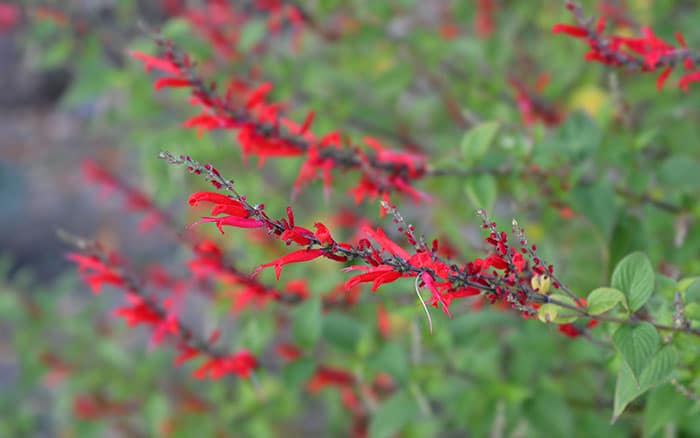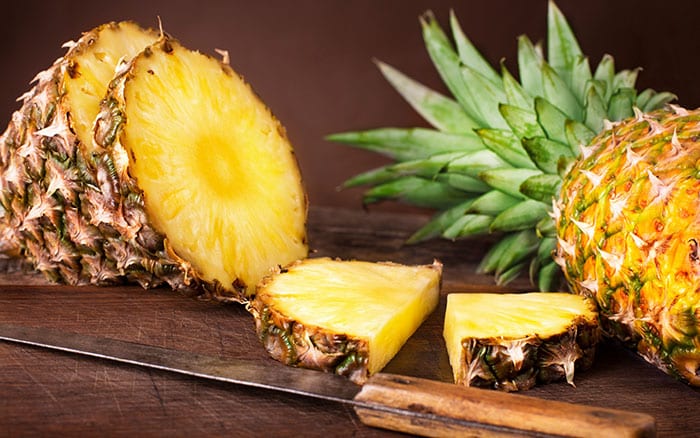 How to grow pineapple sage...
Pineapple sage looks glorious in large ornamental pots, brightening up warm corners of herb gardens in the summer. It grows best in full sun, with rich soil. This can include clay, heavy, moist, well-drained, light, and sandy. 
The plant is tender, so make sure to protect it from frosts so you don't miss out on their flowers. If you're growing in containers, give the kids the responsibility of taking it home and popping it in a conservatory. You can also take cuttings in late summer or early autumn if you want to make sure it's around next year!
What can you use pineapple sage for?
Create a tea! Roll or crush the sage in your palms to release the flavour. Pop it in some hot water, and leave it for 15-20 minutes to infuse its delicate flavour. To enhance the taste, add a couple of teaspoons of honey, and a splash of lemon juice. This should satiate the little one's sweet tooth.
Chocolate cosmos is another perennial that originates in Mexico. Not only are its dusky maroon-ish flowers a sight to behold in late summer, but they also give off the mouth-watering scent of a vanilla-infused hot chocolate. 
A tender Mexican perennial grown as much for its scent of vanilla and hot chocolate as it is for its dusky red, late-blooming summer flowers. It's perfect for growing in a hot, sunny garden. And makes an exotic cut flower.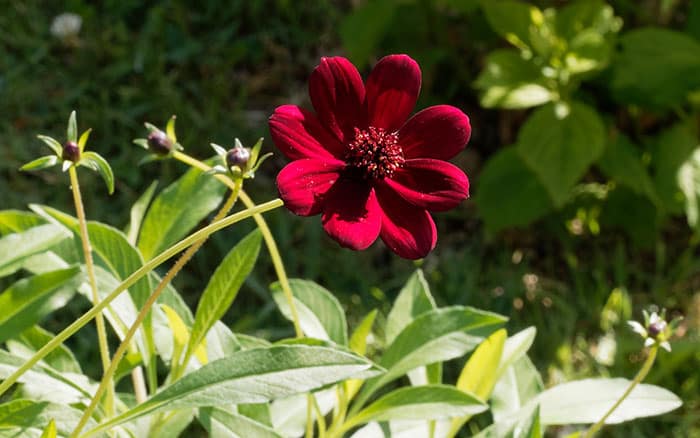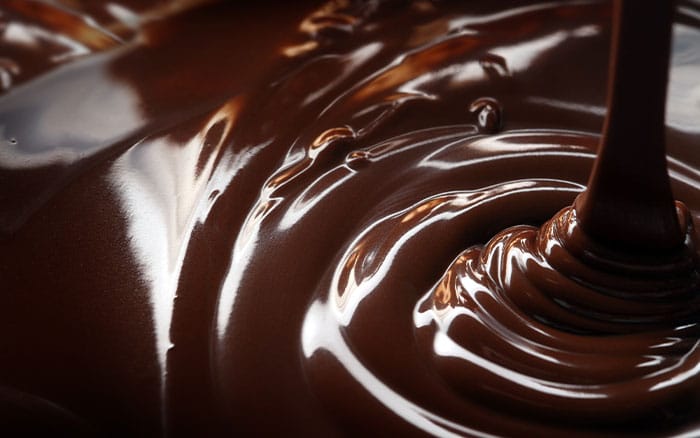 How to grow chocolate cosmos...
Chocolate Cosmos is planted as a tuberous dahlia. They like moist, well-drained, and rich soil, in full sun. Dig a hole the same depth as the tubers, and plant so that the crown is just below the soil surface. The shoots can be partially covered or left exposed if they have leaves emerging. Space the plants around 25-30cm apart and keep the plants hydrated as they grow. 
Cut back the stems and foliage to around 3cm above ground level in autumn. If you're in northern regions, lift the tubers to overwinter indoors. You can also mulch them well in autumn, or raise them in pots that you can easily move indoors.
What can chocolate cosmos be used for?
Despite their delicious, belgian chocolate scent, Chocolate cosmos is, sadly, not edible. Instead, why not put the kids' sniffers to the test? Lay out a table of garden grown herbs and flowers, and ask them to identify which is which, using their nose. Afterwards, you can reward them with a real chocolate bar that is definitely edible.
A twist on the classic mint, mint 'Chocolate Peppermint' evokes the flavour of After Eights and Peppermint Patties. Kids are sure to love the leaves' wonderful aroma. The herb also boasts delicate white flowers in the summer, making this one a treat for almost all of the senses!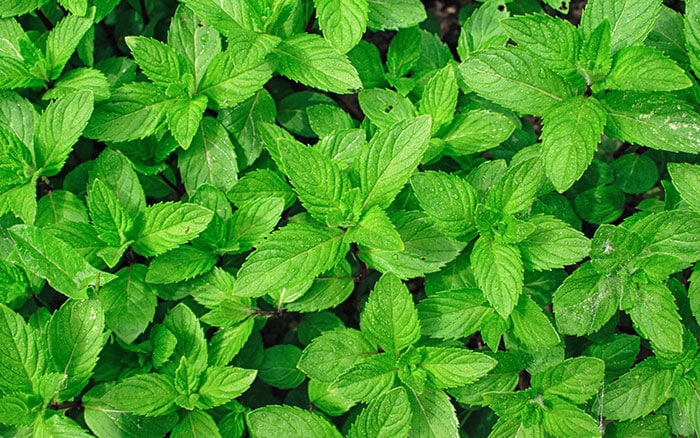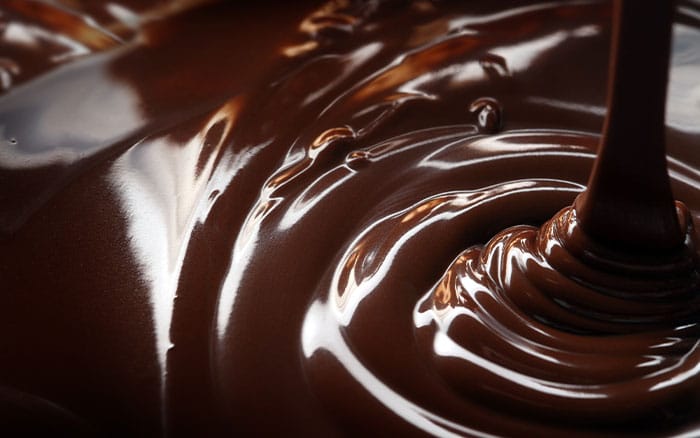 How to grow chocolate mint...
Chocolate mint likes humus-rich, moisture-retentive soil. The plants grow quickly in full sun and partial shade. Remember, mint is a vigorous grower, so it's best grown in containers to keep a handle on it. If you are growing in a pot, ensure the plant stays well-watered. 
Their pretty white flowers should appear from July to August. Once they have finished flowering, cut the flowered shoots back to around 5cm above the surface of the compost. Mint will naturally die back over winter, so make sure to remove any old and faded stems before new shoots appear in spring.
What can you use chocolate mint for?
Make mocktails! Just like classic mint, chocolate mint will make a great addition to those refreshing summer drinks. Why not make some mock mojitos? Simply crush the mint in a pestle and mortar with one tablespoon of sugar, add a handful of crushed ice to a glass, pop some lime juice in, and top up with soda water! It's the perfect end to a day's gardening. 
And there you have it! Three plants that smell just like sweets. These beauties are bound to get your little ones interested in gardening and involved in the community!