5 Essential Plants for a School Sensory Garden
The purpose of a sensory garden is to engage with nature, and let the plants and elements satisfy your senses. The more vivid and exciting your garden, the more children will feel encouraged to get involved.
Here at Cultivation Street, we believe that a garden should be enjoyed by everyone. That's why we want to help your garden reach its potential, so that it best benefits your school community
There is a huge array of plants that have plenty to offer. They can provide sound, visual beauty, taste, fragrance, and texture. So here are 5 essential plants to help you create the perfect sensory garden that any school would love.

The first of our 5 essential plants for a school sensory garden is sound.
Garden's are a-buzz with sound - quite literally.
The sound of the breeze, birds tweeting and bees buzzing. So, add plants to the mix by opting for ones that will give something to the soundtrack.
Ornamental grasses like Cymbopogon citratus (lemon grass) have foliage that sways in the breeze, bringing a rustling sound with it. Kids will also be excited to discover it's sweet citrusy scent.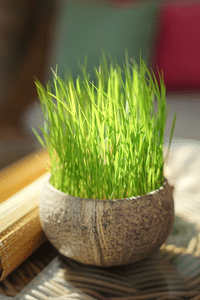 Up next is sight.
You might think that this one is pretty easy, and you'd be right. You're looking for bright colours. Think of how great it will look and what vibrant colours to combine.
Remember, the more colour, the more pollinators you'll attract! The bees and the butterflies will be spoilt for choice in your garden.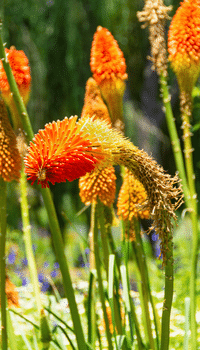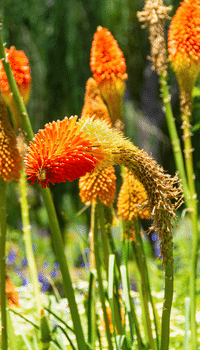 If you're stuck for inspiration, don't worry. We've got you covered.
Go for anything bright and striking. A good example is Kniphofia, commonly known as red-hot pokers. They have fiery red, orange, and yellow flower heads that can tower above the border. They add that bright fantastical colour that any good garden craves. Also, they bring height into the mix.
Tall and colourful? You can't miss them.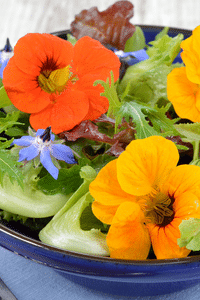 Of the 5 essential plants for a school sensory garden, no sensory garden is complete without featuring taste. It's a popular one with the the kids.
There are lots of fruit and vegetables that you can grow to check this off your list, but if you're looking for something daring and exciting, look no further.
Try Tropaeolum majus, or otherwise known as garden nasturtium. Both its flowers and leaves are edible, and they have a delicious peppery taste. They're also rich in vitamin C, iron, and magnesium. Trust us, your salads will thank us.
Our sense of smell is more powerful than you think. So, why not use that to your advantage?
Fragrance is a powerful tool in any garden. Don't be afraid to get creative. The use of smell is a great way to engage children in your garden.
There are so many different scents and strengths to choose from, so there's lots to experiment with!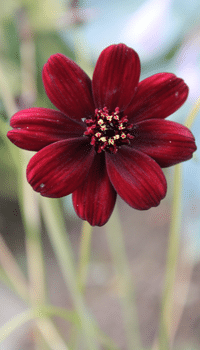 A good idea is to plant up some chocolate cosmos without telling the children what they are.
See if they can identify the smell. The flowers are a beautiful deep maroon colour. They're sure to go down well with the children when the identify the rich chocolatey smell. Chocolate lovers will enjoy them too.
A flower that smells like chocolate? Get ready to blow their minds.
Last but not least for our 5 essential plants for a school sensory garden, we have a feeling you'll like this one. It's time for a more hands on approach.
Encourage children to engage and interact with nature. Have lots of different plant with lots of different textures. Go for soft, rough, scaly, spiky or hairy foliage to be sure to spark their curiosity.
Stachys byzantia, or commonly referred to lamb's ear has a wool-like texture that makes them soft to the touch.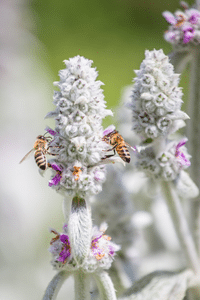 So there you have it.
With these plants your school sensory garden will be off to a great start. Incorporate plants that provide sound, stunning sights, taste, smell, and textures to appeal to children.
Let us know your favourite sense-satisfying plants in the comments, or reach us on Facebook, Instagram and twitter.